As we get into the swing of things and welcome spring, you want to make sure that as the chillier weather leaves the Florissant area, that your Ford is ready for all your adventures or road trips during spring. What are some tips for servicing your car for spring? There are quite a few services to think about, and here are some that you can consider when you make your appointment at our Ford Service Center in Florissant.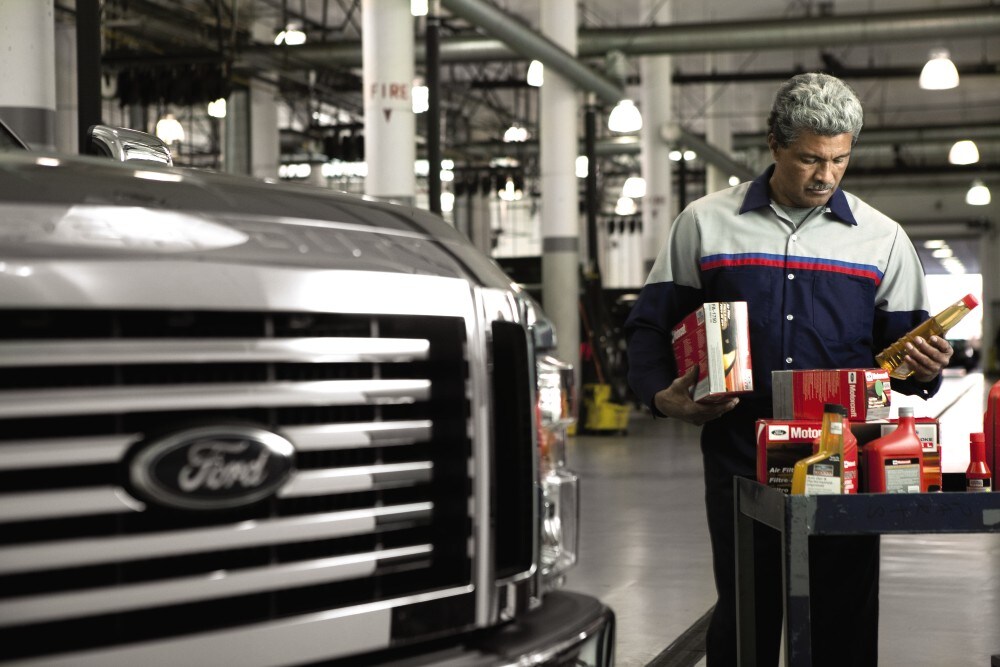 Spring Time Service Tips
When's the last time you used your car's air conditioning? It may have been a while, and you want to ensure that it is working correctly for spring. We can inspect the air conditioning system in your Ford upon your visit.
Consider an oil and filter change. You don't want a buildup of debris to occur, and you want to see that the oil serves the function of lubricating the engine's parts correctly.
Do your vehicle's brakes feel like they are stopping appropriately? Or, is there an unfamiliar noise when pushing the brakes? A brake inspection is a great idea for spring maintenance, and we can look at the brake fluid, rotors, and brake pads.
The tire pressure for the tires on your car could have been affected by the cold, and now can be a good time to take a look at the pressure and get new tires if you have winter tires on your vehicle; switching to something more compatible for the warm weather.
On a spring road trip, you don't want to go to start your car, and you hear that dreaded clicking or your vehicle won't start. So, a battery examine can help determine the condition of your car's battery.
Does your Ford need to get serviced for spring? Schedule a time right for you at Paul Cerame Ford